News roundup: Vermont COVID-19 positivity rate grows as state reports record-breaking 591 new COVID infections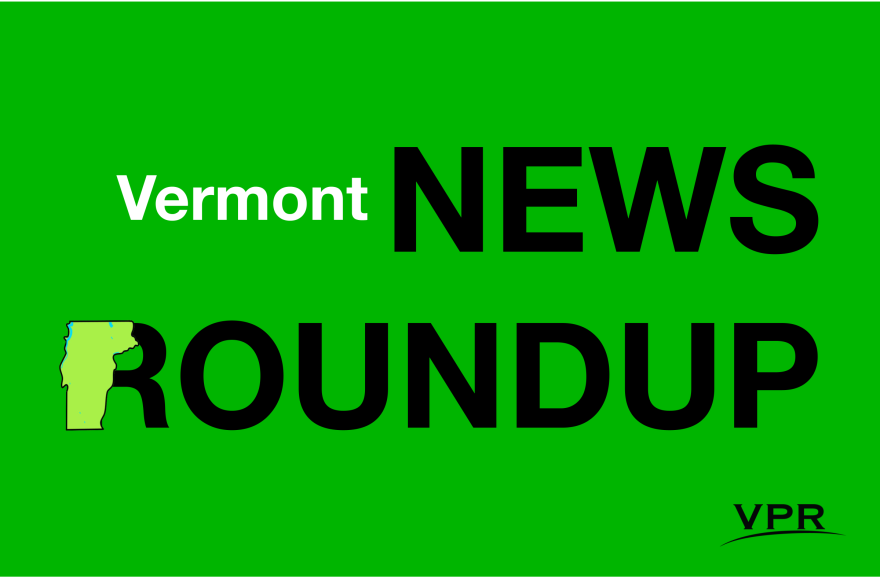 Vermont reporters provide a roundup of top news takeaways about the coronavirus and more for Thursday, Nov. 11.
Want VPR's daily news in podcast form? Get up to speed in under 15 minutes withThe Frequency every weekday morning. How about an email newsletter?Add our daily email briefing to your morning routine.
While Vermont's pandemic state of emergency has ended, the delta variant is now circulating around the state. Click here for the latest on new cases, and find the latest vaccination data online any time.

1. Vermont COVID-19 positivity rate grows as state reports record-breaking 591 new COVID infections
Vermont's COVID-19 positivity rate continued to grow Thursday, as state health officials again reported a record-breaking number of new infections in a single day, nearly 600 in all.
The state's 7-day positivity rate, trending up for more than two weeks, has now reached 4.1%.
That growing rate of new infections is borne out by more than 13,000 PCR tests done statewide, thousands more than the number of tests conducted in recent days.
In all, health officials reported 591 new COVID infections, and three more virus-linked deaths.
Some 53 Vermonters required hospitalization with the virus.
A total of 4% of Vermonters between the ages of 5 and 11 — newly eligible for inoculation — have now gotten their first dose of a vaccine.
- Matthew Smith
State officials expect high COVID case counts to continue for at least another month
State officials say they expect Vermont's record COVID case count will continue for at least another month.
Mike Pieciak is the commissioner of the Department of Financial Regulation, the state agency that tracks COVID statistics.
Pieciak says cases have increased 55% in the last two weeks, largely because the delta variant is so contagious and because the number of people following safety protocols has dropped.
Pieciak doesn't expect the situation to improve in the coming weeks.
"But at the current moment, the modeling is not anticipating cases to decrease over the next four weeks," he said. "We can certainly change that for the better based on our own decisions that we make."
Despite the increase in cases, Gov. Phil Scott says he doesn't support an indoor mask mandate.
- Peter Hirschfeld
Scott administration urging all Vermonters 18 and older to get COVID booster shot
The Scott administration is urging all Vermonters 18 and older to get a COVID booster shot, and is relaxing a federal rule to make this happen.
The Centers for Disease Control is recommending a booster for all people 65 and older, and anyone who is younger who feels that they might "be at risk" of getting COVID.
Scott says, as far as he's concerned, that means everyone 18 and older now is eligible for a booster.
"If you want a booster you can get a booster," he said. "That opens the door wide open in terms of whether you can or can't. So if you want a booster, you should get one."
The administration says roughly half of all people over 65 in Vermont have gotten a booster.
The state is hoping to substantially increase this rate in the coming weeks.
- Peter Hirschfeld

2. Scott administration now says it'll provide emergency motel housing this winter to any income-eligible resident
The Scott administration now says it'll provide emergency motel housing to any income-eligible resident who needs it this winter.
Sean Brown, commissioner of the Vermont Department for Children and Families, says he expects several hundred unhoused Vermonters to sign up for the housing program.
Brown says the state is working to secure motel capacity in advance of the program's start date, on November 22.
"And so we have partners helping us with that work right now, to try to bring in additional capacity over the next 10 days or so," Brown said.
The program runs through March 1, and Brown says the federal government will cover the entire cost of the expanded housing program.
Housing advocates and faith leaders had been calling on Gov. Phil Scott to expand the emergency motel housing program during cold-weather months.
- Peter Hirschfeld

3. 11 organizations file complaint against Horizon Organic parent company, but group vetting complaint finds no violation
Nearly a dozen organizations filed a complaint against Horizon Organic's parent company for ending its contracts with 89 Northeast dairy organic farmers next year.
But the group vetting the complaint says it found no violation.
Eleven organic organizations sent the complaint about Danone North America to B Lab. The nonprofit certifies businesses as B Corporations, which are, quote, "legally required to consider the impact of their decisions" on workers, the community and the environment.
The complaint alleges that by dropping the farms, Danone isn't meeting that requirement.
But a B Lab spokesperson says the investigation found Danone is still meeting its minimum standards.
B Lab said it will update Danone's B Corp profile to reflect how their choice to drop farms could have negative impacts.
A spokesperson for Danone says it "remains deeply devoted to the B Corp movement" and that's why the company gave organic dairy farms the one-year contract extension.
- Elodie Reed

4. Price Chopper/Market 32 and Tops Market merge
Two major grocery store chains in the Northeast are officially merged.
Price Chopper/Market 32 and Tops Market announced the closure of their merger earlier this week after the companies received approval from federal regulators. That approval required the companies to sell off 12 stores in New York state.
The new company now owns over 300 grocery stores across Vermont, New Hampshire, New York, Massachusetts, Connecticut and Pennsylvania.
The stores' brand names will not change, but they'll be owned by a new parent company, called Northeast Grocery, Inc. It will be headquartered in Schenectady, New York.
- Henry Epp
Elodie Reed compiled and edited this post.
Have questions, comments or tips?Send us a message or tweet us@vprnet.