News roundup: Vt. resettlement orgs sorting through housing logistics in preparation for Afghan refugees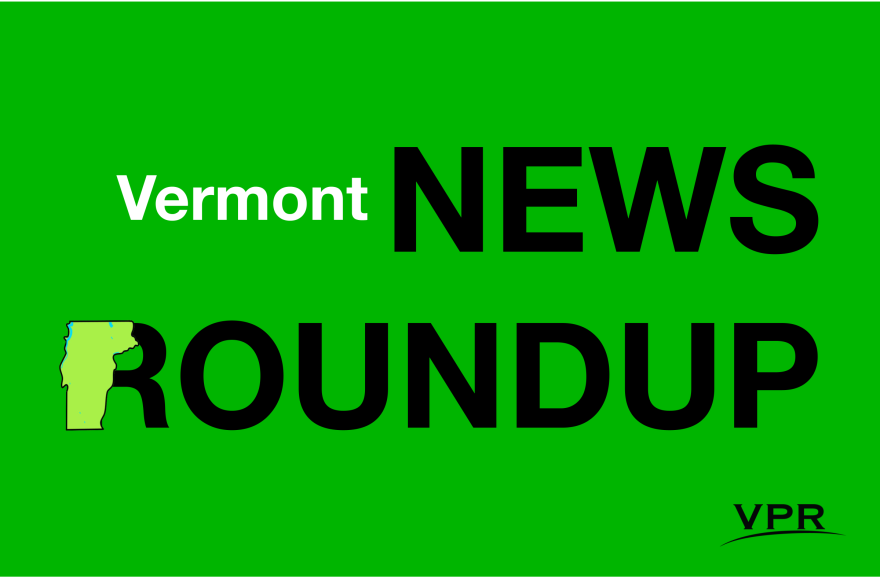 Vermont reporters provide a roundup of top news takeaways about the coronavirus, resettling Afghan refugees and more for Thursday, Oct. 21.
Want VPR's daily news in podcast form? Get up to speed in under 15 minutes withThe Frequency every weekday morning. How about an email newsletter?Add our daily email briefing to your morning routine.
While Vermont's pandemic state of emergency has ended, the delta variant is now circulating around the state. Click here for the latest on new cases, and findthe latest vaccination data online any time.
1. Health officials report 2 more deaths, 318 new infections Thursday
Vermont health officials reported two more deaths and 318 new COVID-19 infections Thursday.
That puts Vermont at 351 virus-linked deaths and more than 38,000 recorded COVID infections since the pandemic began.
It took less than a week for Vermont to see the latest 1,000 cases.
COVID-caused hospitalizations dropped to 43, including 11 people in intensive care.
Vermont's vaccination rate remains unchanged today, at 89.3% of eligible residents with at least one vaccine dose.
- Matthew Smith
To relieve pressure on hospitals, state opening hospital beds at long-term care, rehab facilities
To relieve some of the pressure on Vermont hospitals caused by a combination of factors, including COVID-19, the state is opening 80 beds at long-term care and rehabilitation facilities.
Agency of Human Services Secretary Mike Smith says the move is due to multiple factors, including people delaying care and arriving at hospitals or doctors' offices with more acute conditions.
Growing mental health needs in ERs, and a shortage of staffed beds are also among the stressors on the health care system.
- Associated Press
2. Vt. resettlement orgs working out housing logistics for Afghan refugees
Housing is the number one challenge in the effort to resettle Afghan refugees in Vermont. That's one of the takeaways from a Zoom town hall hosted by local lawmakers Tuesday.
Vermont has been approved to welcome 100 refugees from Afghanistan. Now, advocates are trying to figure out the logistics.
Amila Merdzanovic is with the Vermont chapter of the U.S. Committee for Refugees and Immigrants.
"We are facing a housing crisis in the state, so we are working to find host families and then to help families transition into their permanent apartments," Merdzanovic said.
Kate Paarlburg with the Community Asylum Seekers Project says some groups are thinking outside the box.
"Somebody's working with a retirement home, for example, that had a couple extra apartments, and they're going to be leasing those out to asylum seekers as a donation to the work," Paarlburg said.
More than 100,000 refugees have been evacuated from Afghanistan this year.
- Mikaela Lefrak

3. Vermonters have until Sunday to apply for state funding help with past-due utility bills
Vermonters struggling to pay past utility bills due to the pandemic have until Sunday to apply for a state program designed to help.
Electric, water, sewer, natural gas and landline phone bills dated after April 1, 2020 qualify.
Green Mountain Power's Steve Costello says about 19,000 of their customers are at least 60 days behind. He's encouraging them to take advantage of the program, which is open to both residential and commercial customers.
"You know, the mom-and-pop store, the farm down the road, and you know, just about any business that is based in Vermont could potentially qualify for this assistance," Costello said. "And for residential accounts, they can get up to $10,000 in assistance. For commercial accounts, that number is $50,000. So this is not small dollars, there's a lot of assistance available, and it's critical people apply soon."
You can apply online for the Vermont COVID-19 Arrearage Assistance Program.
- Nina Keck
4. Climate Council soliciting more feedback on action plan after initial draft is released
Just 1,602 people — or 0.25% of the Vermont population — have given feedback on a plan in development for how the state will reduce its greenhouse gas emissions.
For the last few weeks, the Vermont Climate Council has been asking for feedback on the Climate Action plan, due Dec. 1.
June Tierney is commissioner of public service and a council member. At a council meeting Tuesday, she called for more public input after the initial plan is released in December.
"I don't think Vermonters understand the Mack truck that's coming at them, when you start matching up resources to priorities that this plan is going to embody," Tierney said.
Comments so far have included concerns around the impact of climate change on health, Vermont kids, and making climate solutions affordable for all. Climate migration into Vermont, and housing were also major issues.
Council members say the public will have an opportunity to weigh in once the plan is adopted.
Last month, a virtual forum for Vermotners who are Black, Indigenous or people of color, or BIPOC, was rescheduled after organizers said they were informed of efforts by non-BIPOC to sabotage the meeting. As a result, just 10 people participated.
Sarika Tandon is a consultant who helped with the outreach, and she says BIPOC respondents raised concerns about the timeline for writing the plan.
"The participants felt that there was a lack of participation and inclusion of BIPOC voices in the subcommittees and the Climate Council," Tandon said. "And they felt that the rushed timeline undermined the ability for BIPOC people to meaningfully engage."
Participants also called for an independent committee of BIPOC members to review the plan's performance.
Consultants warned the council that the current approach to engaging the public risks leaving BIPOC, and Vermonters with disabilities and lower income people, out of the process.
- Abagael Giles
5. Vt. child care advocates support Biden administration plan to increase federal funding for early childhood education
Child care advocates in Vermont are speaking out in support of the Biden administration's plan to quintuple the amount of federal spending on early childhood education.
Aly Richards, CEO of the Vermont nonprofit Let's Grow Kids,toldVermont EditionWednesday she hopes the package makes it through Congress intact.
"It would be money from on high into Vermont, accelerating our efforts," she said. "But we're not holding our breath, we never do."
Meanwhile, Vermont is preparing to roll out nearly $30 million in federal relief funding to early childhood educators.
And a bill making its way through the legislative process would subsidize child care for more Vermonters.
- Mikaela Lefrak
6. Brattleboro spending $200K to explore alternatives to traditional policing
Brattleboro will use $200,000 to explore alternatives to traditional policing.
The Brattleboro Reformerreportsthe select board approved the fund after a severe police staffing shortage.
Ideas for how the fund will be used will come from the community, and from within the police department, with the select board deciding which initiatives to pay for.
A community safety review last year recommended investing in mutual aid groups, restorative justice programs, and programs led by Vermonters who are Black, Indigenous, and people of color, or BIPOC.
In addition to funding policing alternatives, the board committed $70,000 to pay raises for Brattleboro police officers, and a bump to starting salaries for new officers.
- Matthew Smith
7. Burlington airport to roll out new website with plane noise tool
Officials at the Burlington International Airport will roll out a new website on Friday to help local residents understand how loud planes passing overhead actually are.
WCAX reports the new sound-monitoring devices were installed in South Burlington and Winooski, with another planned for Williston.
The website will use the equipment to let visitors see the location and decibel levels of planes overhead.
The Federal Aviation Administration paid for the $338,000 project.
- Matthew Smith
Burlington airport's former aviation director suing city over firing
The former aviation director of the Burlington International Airport who was fired by the city last month is suing to get his job back.
Seven Daysreports former director Gene Richards was placed on leave in June, and fired by the Burlington City Council in September, after an outside investigation found he used abusive language and behavior toward airport employees.
Richards is now suing both to be reinstated to his post, and for documents and other evidence related to the investigation that led to his firing.
A spokesperson for the city says it's aware of the suit and disputes the appeal.
- Matthew Smith

8. Mamava, maker of lactation pods, buys manufacturing operation
The Burlington-based company Mamava has purchased its manufacturing operation in Springfield.
The company makes "lactation pods" — small, private spaces for breastfeeding parents that can be installed in public places like airports or offices.
Mamava COO Christine Dodson says the company has contracted with a Springfield-based manufacturer for years. In September, Mamava bought that company, and Dodson says they intend to make most of their products in Windsor County.
"We are committed to staying in Vermont, to the degree that we can maintain a profitable business here," Dodson said.
Dodson says the company employs 13 people in Springfield, and hopes to grow that workforce.
- Henry Epp
9. Man pleads not guilty to charge of murder in shooting death of wife
A 41-year-old man has pleaded not guilty to a charge of first-degree murder in the shooting death of his wife.
Investigators believe the two were visiting Vermont from New Hampshire on their first wedding anniversary.
Police say Joseph Ferlazzo told detectives he shot and killed his wife, 22-year-old Emily Ferlazzo, early Saturday inside their vehicle in Bolton.
Police say he then dismembered her body.
During a brief video arraignment in Vermont Superior Court in Burlington Wednesday, Joseph Ferlazzo was ordered held without bail pending a hearing.
Police began searching for Emily Ferlazzo on Monday after her family reported her missing.
- Associated Press
Elodie Reed compiled and edited this post.
Have questions, comments or tips?Send us a message or tweet us@vprnet.