Vermont Edition Presents: Vermont Storytellers Share Tales Of Migration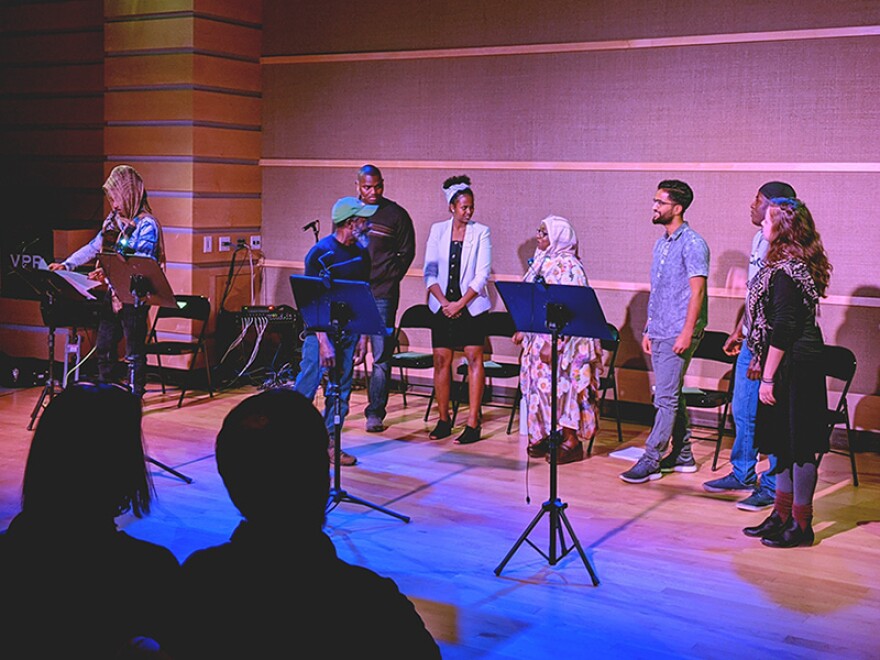 The Telling Project was started about 10 years ago in Austin, TX, to give voice to veterans in stage shows presented around the country. Last year, they added a focus on migration stories called The Same Moon.
On this Vermont Edition Presents, we hear highlights from a recent performance of The Same Moon, recorded live at VPR's Stetson Studio One in January.
Storytellers:
Derrick Samuels
Sahra Ali
Rabin Dahal
Marcie Hernandez
Amal Eltaib
Mika Rakoto Razafy
Tsimba Tsas
Emmanuel Riby-Williams
The Same Moon script was developed in association with Max Rayneard of The Telling Project. The show was directed by Ariel Zevon and Sahra Ali and produced by Jay Craven for Kingdom County Productions, Catamount Arts -- and KCP Presents.
Broadcast a noon on Monday, Jan. 17, 2020; rebroadcast at 7:00 p.m.