News Roundup: State officials report 400 Vermonters have now died from COVID-19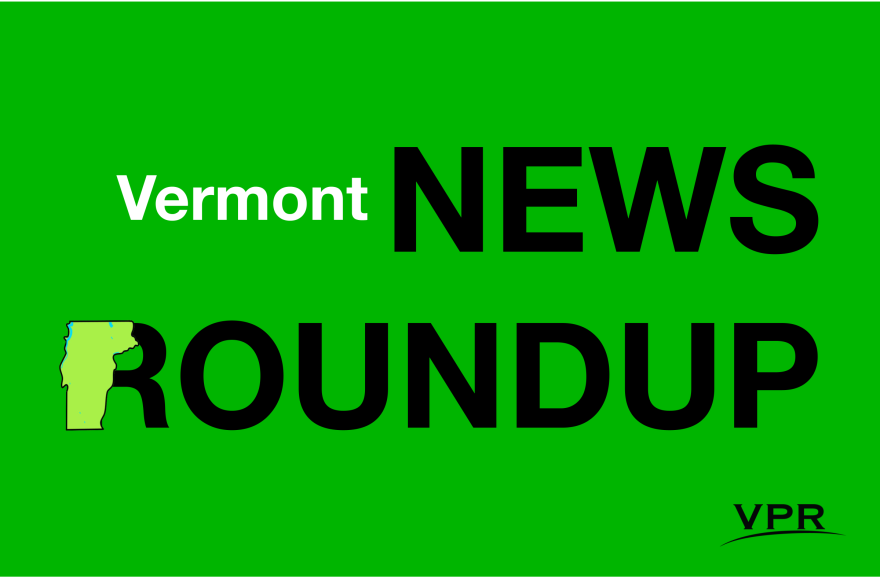 Vermont reporters provide a roundup of top news takeaways about the coronavirus, a study looking into racial disparities in incarceration rates and more for Thursday, Nov. 18.
Want VPR's daily news in podcast form? Get up to speed in under 15 minutes withThe Frequency every weekday morning. How about an email newsletter?Add our daily email briefing to your morning routine.
While Vermont's pandemic state of emergency has ended, the delta variant is now circulating around the state. Click here for the latest on new cases, and find the latest vaccination data online any time.

1. State officials report 400 Vermonters have now died from COVID-19
A total of 400 Vermonters have now died from COVID-19, the Health Department reported Thursday, as the state recorded more than 500 new virus infections and rising hospitalizations.
Vermont hit the grim milestone with the two latest deaths of the pandemic reported this morning.
Some 62 people are hospitalized with the virus, with 13 people in the ICU — levels Vermont hasn't seen since February.
The 7-day positivity rate, which had been increasing for more than two weeks, fell today to 4.2%.
Now 81% of Vermonters are partially vaccinated against the virus, including 19% of 5- to 11-year-olds.
- Matthew Smith
13 more people held at Newport state prison have tested positive for COVID-19
Thirteen more people held at the state prison in Newport have tested positive for COVID-19, bringing the total number of cases at the facility to 18.
The Department of Corrections announced the new cases Wednesday. DOC says seven staff members at Northern State Correctional Facility have also tested positive for the virus.
The facility is on full lockdown and contact tracing is underway. More testing will be scheduled, according to DOC.
- Liam Elder-Connors
COVID cases on Vt. college campuses down this week
There's a pocket of good news with Vermont's COVID-19 cases.
While the number of cases statewide has increased 64% over the past two weeks, the incidence of COVID on college campuses is declining.
Mike Pieciak is the state official charged with tracking COVID data. He says new numbers indicate that a recent outbreak at St. Michael's College in Colchester was an isolated incident.
"Things on campus have calmed down a bit," he said. "There are 60 cases this week to be reported, down from the 103 cases from last week. And that 60 cases is pretty much in line with what we've been seeing throughout much of the fall semester, so it's good to see things quiet on that front."
Over 95% of all college students in Vermont are fully vaccinated.
- Bob Kinzel

2. New study sheds light on racial disparities in Vermont incarceration rates
Black people are six times more likely than white people to be incarcerated in Vermont.
And a study by the Council on State Governments is shedding new light on the source of those disparities.
According to an analysis of nearly 80,000 criminal cases in the state, Black defendants are 18% more likely than white defendants to be sentenced to jail for felony drug and property crimes.
Sara Bastomski was a researcher on the study.
"Our findings here are very consistent with the broader research literature which indicates that Black folks in the U.S. are more likely to face harsher sentences, and that those disparities are particularly a problem when we look at drug cases," Bastomski said.
The study's recommendations include reclassifying low-level felony drug offenses as misdemeanors.
- Peter Hirschfeld

3. Bennington project replacing water pipes is completed
New pipes bringing water to more than 440 homes near Bennington have finished being installed after chemical contamination was found in groundwater wells in 2016.
The Bennington Banner reports Gov. Phil Scott and other officials gathered at a pump station Monday to mark the completion of the $50 million project that laid some 21 miles of new water lines and 15 miles of service lines.
The last owner of the factories, the French-owned Saint-Gobain Performance Plastics, reached an agreement in court to reimburse the state for much of the cost of the project.
Contamination from chemicals known as PFAS were found in groundwater wells five years ago, and traced to exhaust emissions from two ChemFab Corporation factories operating in the area for 30 years before closing in 2002.
- Associated Press
Hoosic River turns milky white on Tuesday due to sediment overflow
A portion of the Hoosic River in Massachusetts turned milk white on Tuesday, due to an overflow of sediment from a mineral processing company.
The Bennington Banner reports effluent from Specialty Minerals leached into the river on Tuesday, resulting in a milky river flowing from the company's Adams location and into North Adams.
State officials confirmed the river was running clear by Wednesday morning, though a white chalky residue was left along the river's banks.
State officials are investigating, but say it's unclear if the company, which processes limestone, will face any repercussions.
The Hoosic River runs from Massachusetts into Vermont and New York.
- Matthew Smith

4. After leaving merged district, Ripton still negotiating to keep school open
Ripton is still negotiating with the Addison Central School District to try to keep its small school open.
The town left the district in hopes of savings its elementary school earlier this year.
But Ripton's school has few viable options for moving forward on its own, and in September, the State Board of Education advised re-merging.
The town's deadline to update the state has been extended until January.
State Board of Education Chair Oliver Olsen says Ripton presents a "cautionary tale" for towns seeking to withdraw their schools from merged districts.
- Anna Van Dine
More from VPR: Reporter Debrief: Act 46 Votes In Addison County Signal Larger Questions About The Law
5. Vt. AG announces Rutland officer will not be charged in fatal shooting
A Rutland police officer will not be charged for fatally shooting a man who charged at him with a cell phone in his hand. That decision came from the Vermont Attorney General's Office Wednesday.
On Aug. 25, Florida resident Jonathan Mansilla led police in a series of chases after he backed into a car in a Rutland parking lot and sped off.
Cpl. Christopher Rose eventually caught up with Mansilla, who police said reached into his vehicle, grabbed an object Rose could not identify, and ran away.
Rose chased Mansilla into a McDonald's bathroom. Mansilla hid in a bathroom stall, then suddenly charged towards Rose, carrying what Rose thought was a gun in his raised hand. Rose shot him twice in the chest, and discovered that Mansilla had been holding a phone, police said.
- Mark Davis
Elodie Reed compiled and edited this post.
Have questions, comments or tips?Send us a message or tweet us@vprnet.