News roundup: Vermont Dept. of Health reports 2 new deaths, 316 new COVID cases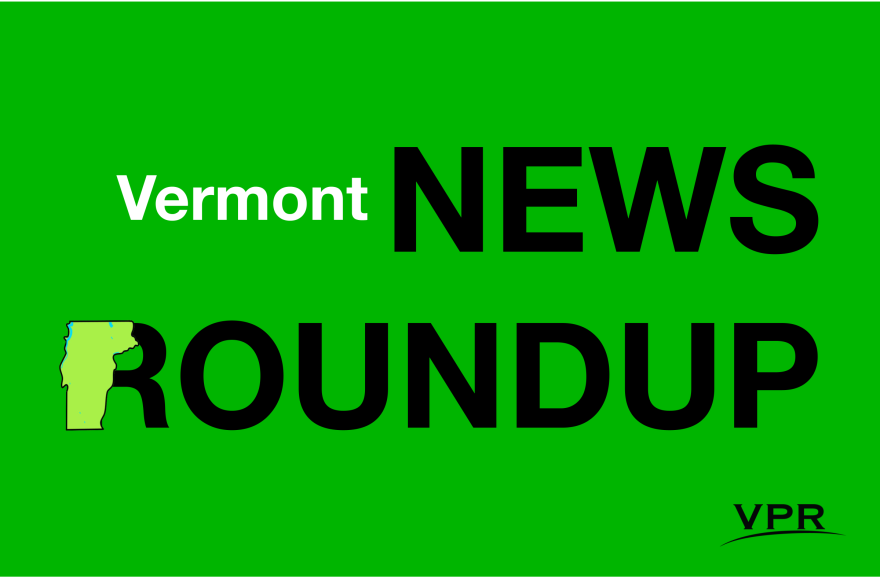 Vermont reporters provide a roundup of top news takeaways about the coronavirus and more for Thursday, Oct. 28.
Want VPR's daily news in podcast form? Get up to speed in under 15 minutes withThe Frequency every weekday morning. How about an email newsletter?Add our daily email briefing to your morning routine.
While Vermont's pandemic state of emergency has ended, the delta variant is now circulating around the state. Click here for the latest on new cases, and findthe latest vaccination data online any time.
1. Vermont Dept. of Health reports 316 new COVID-19 cases and 2 new deaths Thursday
New COVID-19 infections spiked in Vermont Thursday, the health department reported, with 316 new cases and two new deaths.
It's one of the highest single-day case counts of the pandemic — 5th highest one-day total since the pandemic began.
The positivity rate — tests that came back positive over the last week — rose to 2.7%, after trending down over the last week.
With today's two new deaths, 360 Vermonters have now died from the virus.
Hospitalizationsalso rose today, to 57 people, as the state sees virus-linked hospitalizations increase to levels not seen since February.
The vaccination rate of eligible Vermonters grew to 89.8%.
— Matthew Smith
More from Vermont Edition: Health Update: COVID-19 case counts, vaccine access
New Hampshire's North Country sees surge in COVID-19 cases
Hospitals in New Hampshire's Coos County are seeing a surge in COVID-19 patients.
The Caledonian Recordreports a North Country Healthcare spokesperson said providers in Berlin, Colebrook and Lancaster are now at or near capacity, and are seeing more patients now than any time in the last 18 months.
Coos County's COVID rates are among the highest in New England.
Earlier this week, the towns of Berlin and Gorham implemented mask mandates to address the surge.
Providers say a spike in COVID-19 patients is part of the surge, as well as more patients whose health is worse than it might otherwise have been, because patients are delaying seeking health care during the pandemic.
— Matthew Smith
2. Vermont Climate Council moves forward with establishing a social cost of carbon
Vermont's Climate Council came to a key decision Tuesday, when it agreed on how it will establish a social cost of carbon, as part of the Climate Action Plan.
Due in December, the plan will be a roadmap for how the state can reduce its greenhouse gas emissions.
The social cost of carbon estimates how much, in dollars, emitting one more metric ton of carbon dioxide into the atmosphere will cost society over time.
This week, the council agreed to set a 2% discount rate — which is similar to the one used by New York State. A lower discount rate places a higher value on the future benefits that come from reducing emissions today.
TJ Poor is director of Efficiency & Energy Resources at the Department of Public Service. He's also on the Climate Council's Science and Data subcommittee.
"The most important thing to come out of this is that the council has established a value for the impacts of climate change, and is incorporating it into its decision making process," he said.
Poor says this will help policy makers compare the relative economic value of climate solutions and programs the council may recommend — though it won't be the only factor they consider in making policy decisions.
— Abagael Giles
More from VPR: Reporter Debrief: Vermont's Climate Action Plan Is Racing Towards A December Deadline. Here's How To Weigh In
3. Green Mountain Care Board considers reducing hospital beds to address revenue concerns
The Green Mountain Care Board says Vermont's hospitals are losing too much money, and the system is not sustainable
And at a meeting Wednesday the board discussed reducing beds within the system for the first time.
Jeff Tieman is president of the Vermont Association of Hospitals and Health Systems. He said the plan should be rejected, especially at a time when the pandemic has put so much stress on hospitals.
"This capacity discussion today feels frankly out of touch, out of place and out of time," he said. "In fact I would argue that it is irresponsible and reckless."
If approved, hospitals in Townshend, Springfield, Randolph, Newport and St. Albans could all stand to reduce their services.
— Howard Weiss-Tisman
4. GlobalFoundries expected to go public Thursday
One of Vermont's largest private employers is expected to go public Thursday.
GlobalFoundries makes computer chips — and in its recent filing to federal regulators, it makes the case that it's a good time to be in their line of work: there's a worldwide chip shortage, and governments in the US and Europe are looking to subsidize the industry.
GlobalFoundries took over the IBM plant in Essex Junction six years ago, and it employs over 2,000 people there.
Earlier this year, the company relocated its headquarters from California to Malta, N.Y. — about an hour west of Bennington, where it has another plant with thousands of workers.
The company is currently owned by an investment arm of the government of Abu Dhabi.
After the IPO, that firm will still control 89% of GlobalFoundries.
But it will turn to the public to buy shares at about $42 a piece. The stock will be traded on the NASDAQ exchange.
— Henry Epp
5. Vermont Cannabis Equity Coalition calls for state to prioritize small growers, leave enforcement to Agency of Agriculture
The Vermont Cannabis Equity Coalition is urging state officials to prioritize small growers as the state's retail cannabis marketplace is developed.
The Coalition represents a large number of small farmers and individuals who have been disadvantaged by past criminalization of cannabis.
Coalition spokesperson Joshua Decatur says the Board needs to ensure large companies don't dominate Vermont's market, as has happened in other states.
"We've seen efforts by more monied — now publicly traded cannabis companies — to control new and emerging markets," Decatur said.
Cannabis Control Board chair James Pepper says small growers are a top priority.
And he says the state won't issue larger growing licenses until it's clear small growers can't satisfy Vermont's demand for cannabis.
Vt. Cannabis Equity Coalition calls for Agency of Agriculture to manage enforcement
The Vermont Cannabis Equity Coalition is calling on state officials to have the Department of Agriculture, and not state or local police, enforce rules in the state's cannabis retail market.
Coalition spokesperson Decatur says Vermont's law enforcement community has a history of discriminating against people arrested for the possession of cannabis, particularly people of color.
"Given the history of racial inequity, disproportionate enforcement as well as prohibition itself, and the criminalized treatment of a plant that we're all now recognizing, as a community, should not have been criminalized in the first place — it's not the right direction to take," he said.
Cannabis Control Board chair James Pepper says the Board hasn't made a final decision on the enforcement issue.
— Bob Kinzel
More from VPR: A year ahead of legal sales, Vt. cannabis regulators want industry to be small-scale, equitable
6. Florilla Ames — Vermont's oldest known resident — has died
The person believed to be Vermont's oldest resident has died.
Florilla Ames was 110 years, 7 months, and 5 days old when she died on Oct. 22.
Ames was born in 1911 at a farm on Barnes Hill in Waterbury.
She taught in a one-room schoolhouse, and was married to her late husband Darrel for 70 years.
Mary Jane Rup is Ames's niece. She says her aunt was down-to-earth, a skilled seamstress, and loved her garden:
"That was her main thing. She had the most beautiful rose garden," Rup recalled.
Ames was generous with her memories. In interviews late in her life, she recalled the 1918 flu and the 1927 flood.
Cheryl Casey is president of the Waterbury Historical Society, and interviewed Ames right before her 110th birthday.
"She was straightforward, didn't pull any punches, and always had a little bit of a joke or line to toss in at the end," Casey said. "She was very witty, very quick.
Ames died at the same family farm in Waterbury where she was born.
Another super-centenarian Vermonter died recently; Bill James of Bristol died Sunday. He was also 110.
— Anna Van Dine
7. Northeast Kingdom residents raise concerns over where byproducts of PFAS removal will be disposed of
Northeast Kingdom residents weighed in this week in Newport, on a new draft permit for the Casella-owned Coventry landfill.
The new permit requires Casella to remove the five PFAS chemicals Vermont regulates in its drinking water rules from landfill leachate.
It also cements Montpelier's wastewater plant as the place in Vermont where the garbage juice is processed and discharged.
But it's not yet certain where the PFAS will be removed — or where the chemical laden byproducts will go.
Polly Jones is a resident of Derby. She and others expressed their concern:
"There is no mention in the permit of where the residuals will be stored," Jones said. "Based on that omission, we have to assume that they will be stored in the Coventry landfill."
There is another hearing tonight— Thursday — in Montpelier. Public comment is open through Nov. 8.
— Abagael Giles
Abagael Giles compiled and edited this post.
Have questions, comments or tips?Send us a message or tweet us@vprnet.