Judge Temporarily Blocks Burlington Takedown Of Homeless Encampment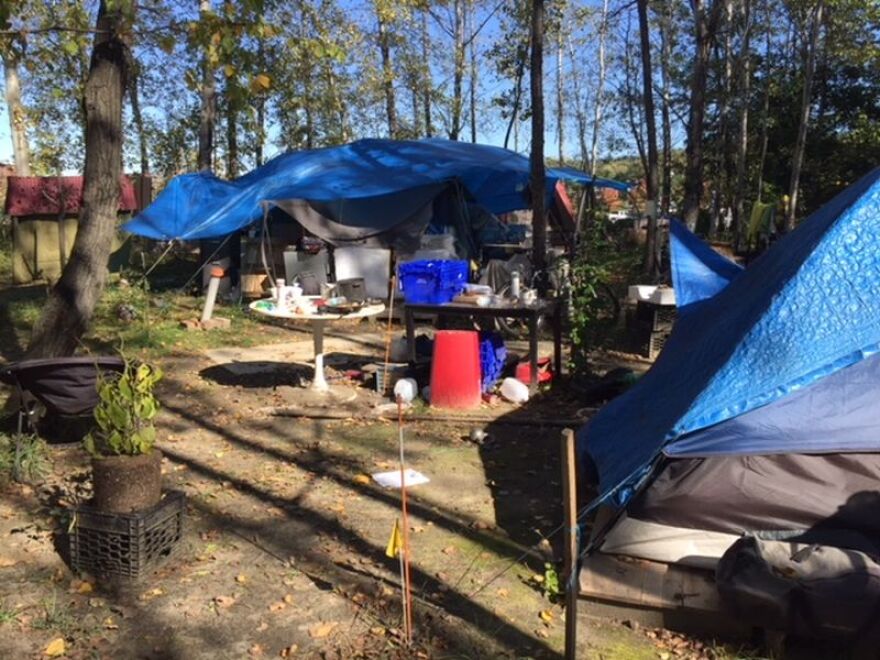 A federal judge Friday temporarily blocked the city of Burlington from taking down a homeless encampment.
A lawsuit from the Vermont Chapter of the American Civil Liberties Union is aimed at stopping the city's practice of disbanding homeless encampments.
The lead plaintiffs in the case are three people living at a camp on Burlington's North Avenue.
"These individuals have nowhere to go, the city shelters are full. They don't have any resources to get shelter of their own," said Jay Diaz, a staff attorney at the ACLU. "So they're doing basic life-sustaining activities: Having a place to sleep that's out of the way, that's harmless, that's innocent and sheltering themselves from the elements."
The ACLU's emergency motion to block that takedown was granted by a federal judge – and the full lawsuit seeks to stop the city from taking down these camps in general.
Earlier in the week, city officials took down a different encampment in Burlington's south end neighborhood.
Diaz said when the city removes people from a camp, they're criminalizing homelessness.
"People need to understand everyone needs a place to sleep, everyone needs a place to shelter themselves from the elements," Diaz said. "On a policy level, the question for the city is when there's no place else to go, is the city going to push people out and tell them they simply can't be here, effectively banning them from the entire city."
Burlington City Attorney Eileen Blackwood disagrees. She says the city doesn't shut down a camp unless there's an environmental or health and safety concern.
"The city doesn't go around and try to remove all of these encampments and I think that's one of our biggest disagreements that we have with the ACLU about this is that this is very much a case by case situation," Blackwood said.
According to Blackwood, the city is not criminalizing homelessness.
"The folks that have been moved from spaces by police have all always found other spaces to go. Nobody is getting arrested," she said.
Blackwood said the city is working on a response to the ACLU's lawsuit.