Finally, a normal Vermont snowstorm expected after a weird, warm winter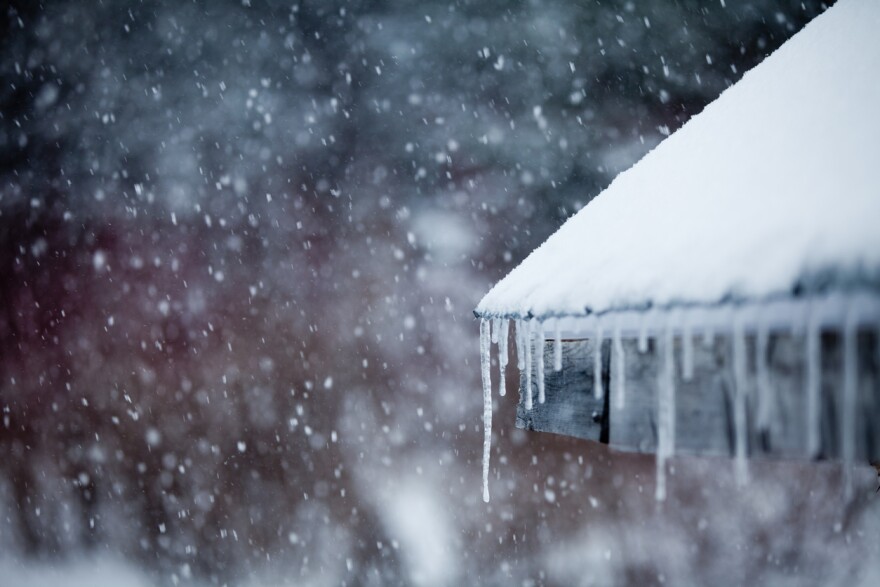 A winter storm is expected to reach Vermont this evening that could bring 7 to 11 inches of snow in the north, and 3 to 6 inches in southern Vermont.
It comes after the warmest January in Vermont on record with exceptionally little snowpack, and two notably destructive storms that hit the state in December.
This storm should be more typical.
"We are looking at a pretty solid, Vermont-style storm," said Jessica Storm, a meteorologist with the National Weather Service.
That means light and fluffy snow with isolated power outages.
"Our main concern is more about travel — especially the morning commute tomorrow because that will coincide with the heaviest snow occurring tonight into tomorrow," Storm said.
[2/22 5 PM] Winter storm begins this evening with a period of 1 to 2 inches per hour snowfall rates likely overnight tonight into Thursday morning. Winds gusting to 40 mph across northern NY could result in areas of blowing snow and near zero visibility at times #snow #vtwx #nywx pic.twitter.com/EsDyg4Cbj4

— NWS Burlington (@NWSBurlington) February 22, 2023
More snowfall is expected Thursday night.
Then, potent cold air will likely move into the area Friday night, with temperatures dipping below zero.
Have questions, comments or tips? Send us a message.