Vermont Public's Thanksgiving Listening: A radio celebration of beloved traditions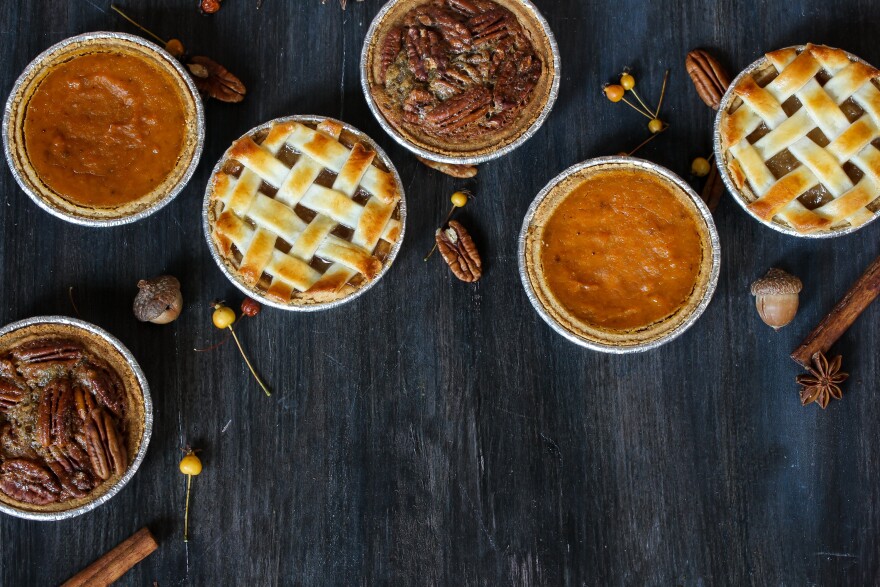 Join us this Thanksgiving week for delightful holiday programming, beloved traditions, and great music.
Wednesday, Nov. 22, noon and 7 p.m.: Listen for Giving Thanks — a celebration of stories and songs about gratitude, with special guests Stanley Tucci, Anne Lamotte, Deepak Chopra and more!
Thursday, Nov. 23, noon to 2 p.m.: It's Turkey Confidential with host Francis Lam. Lam takes questions from listeners and comes to the rescue of Thanksgiving cooks across the country.
Thursday, Nov. 23, at 2 p.m. on Vermont Public Classical: My Journey, Yours: A Cantus Immigration Specia — a program of works anchored by Elise Witt's piece of the same name. This program honors the struggle, courage, and deep humanity of migration with music from around the world, as well as a newly-commissioned piece by Melissa Dunphy, one of today's most compelling compositional voices.
Friday, Nov. 24, at noon, and Saturday, Nov. 25 at 6 p.m.: Vermont Public's Mary Engisch brings us the fourth annual Safe & Sound: Leftovers & Gratitude. Hear songs from Vermont musicians and performers that revolve around the theme of "home." Artists include A2VT, Noah Kahan, Kat Wright Trio, Fattie B and more!