Trustees at Chicopee school vote to surrender charter and close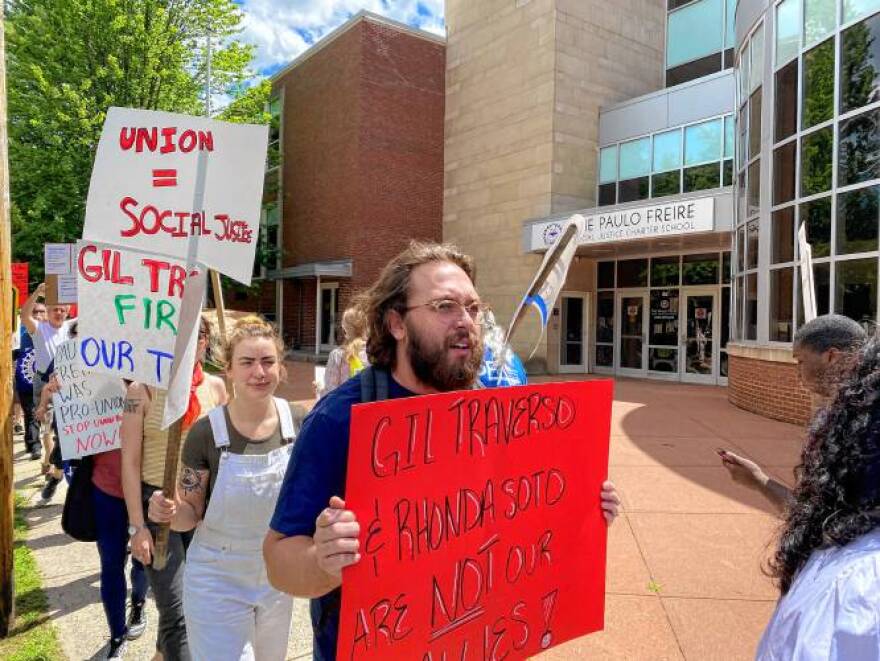 The trustees of the Paulo Freire Social Justice Charter School in Chicopee, Massachusetts, have voted to surrender the institution's charter.
The state Board of Elementary and Secondary Education was scheduled to discuss whether to renew the school's charter later this month. Now that board will vote on whether to accept the surrender of the charter.
Among the school's challenges was an inability to keep enough students enrolled to be financially viable.
School administrators also had a contentious relationship with staff, especially after they voted to unionize three years ago.
Carol Huben is a former teacher and a union representative.
"The union, the staff, the teachers — we're all deeply saddened by the school's upcoming closure because every single one of us was drawn to the school by its social justice mission and we really wanted to work collaboratively to see that mission through," she said. "We wish we'd been able to to keep the school open."
The trustees have told the state they plan to close at the end of this school year.